THE DESTRUCTION OF
AMERICA IS OVER 50%
COMPLETE! Do not FEAR
keep looking UP! The answer
is knowing and loving and
declaring Jesus Christ!!!
We were born with an autopilot set toward Hell. It is nothing to take lightly - Hell is the single greatest tragedy in the universe - REPENT and Choose Christ Today!
Home
Up
Daily Success is Possible
Seeking to Honor GOD
Lester Battery Chargers
Lester Summit II Battery Chargers
Lester Charger Parts
Quick Charge Battery Chargers
Privacy Policy
Shipping and Returns
Contact Us
About Us
Thank you for your payment!
Canada Shipping and other Countries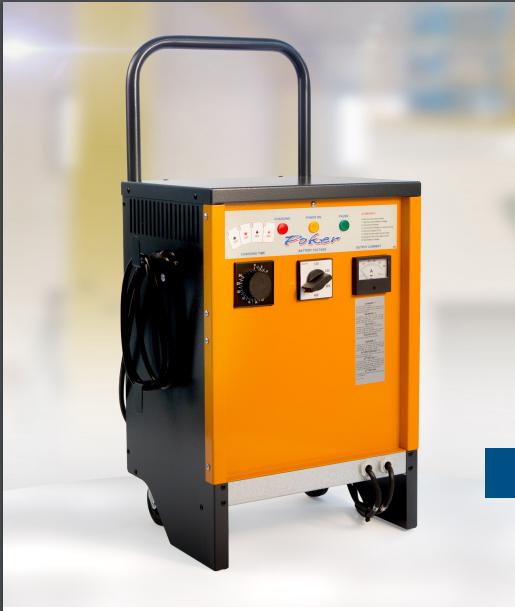 PBM - The POKER Model PK120-C43 @ $899 Delivered

MULTI-VOLTAGE BATTERY CHARGER
TECHNICAL GENERAL REMARKS :
Mains input: 120V AC ±5%, UL-listed 20A input fuse,Input Current 15A AC max. Equipped with NEMA 5- 15A cables.
Output: suitable for 12V, 24V, 36V and 48V lead-acid batteries.
Electromechanical timer adjustable from 0 to 12 hours max.
Electromechanical switch for output voltages selection.
Ammeter: 100A/100mV.
Cabinet with wheels and handlebar for easy handling.
24V AC auxiliary circuit with overload cutout and 1.6A fuse.
DIMENSIONS: :
15.7"L x 33.5"H x 12.6"W (without handlebar: 15.7"L x 23.6"H x 12.6"W)
Weight: 88 lbs (40 Kg)
TYPE

AC INPUT

BATTERY
CAPACITY

12V / 60A

10.3A

12V 480AH

24V / 45A

13.9A

24V 360AH

36V / 30A

13.5A

36V 240AH

48V / 25A

13.9A

48V 200AH